I awoke this morning to a Hiroshige-like scene of bare tree limbs filled with cottony snow:
.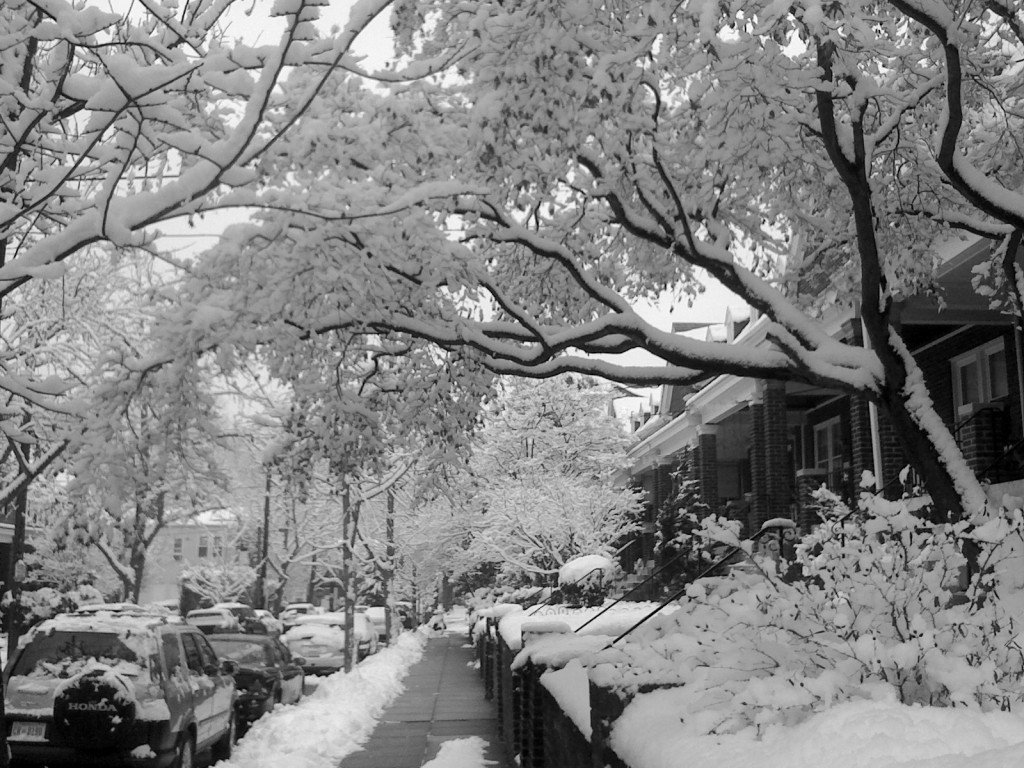 .
Below is Utagawa Hiroshige's "Evening Snow at Asukayama" (1837-38), a Japanese wookblock print from his series, "Eight Views from the Neighborhood of Edo":
.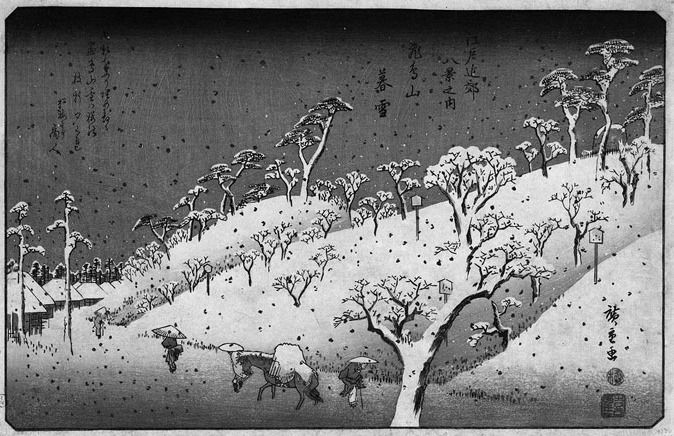 .
It's not clear whether the pack animal in the second picture came from an early Honda dealership.
Tags: Evening Snow at Asukayama, Hiroshige, snow