On the way to work this morning I came across this stretch of sidewalk. How could I not stop in my tracks?
.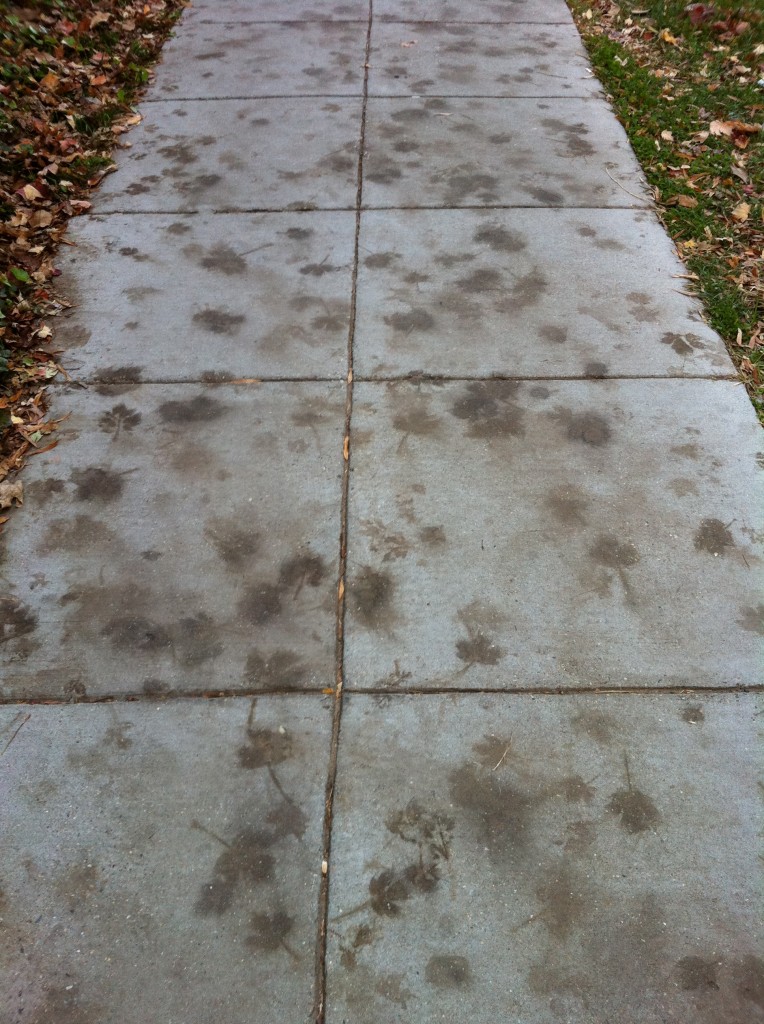 .
The ghostly stains were the traces of fallen maple leaves.
.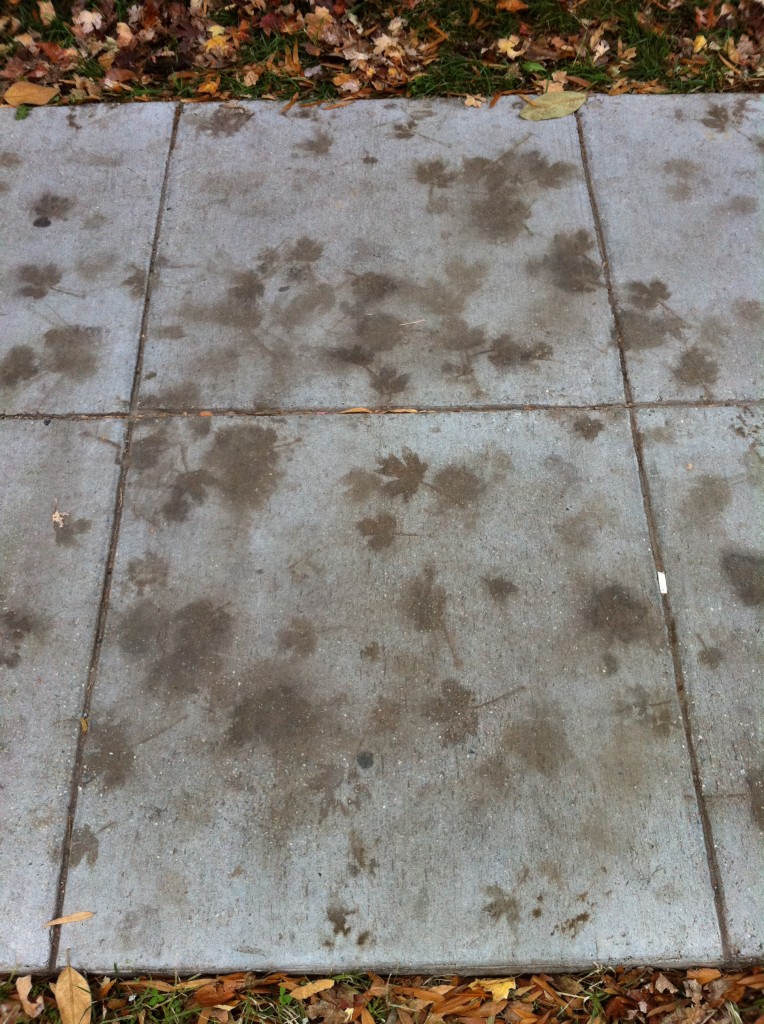 .
As I was to learn later from research on Google, it sometimes happens, when conditions are just right, that a strong natural dye in dying leaves (tannic acid) leaches out to mark each leaf's temporary resting place on the concrete bed:
As the death-bed, whereon it must expire, consumed with that which it was nourish'd by.
.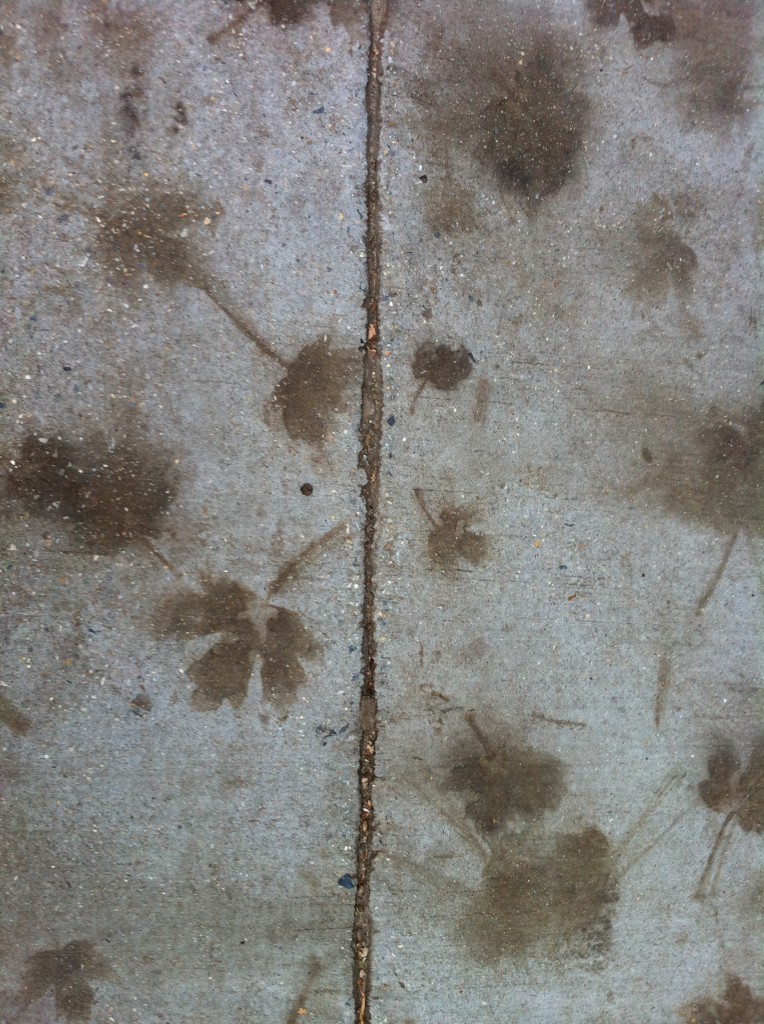 .
Winds come to blow away the leaves and what's left behind are what some people call "leaf prints" — representations that are spooky in the same way fossil imprints in shale, and X-rays of human body parts, are spooky.
.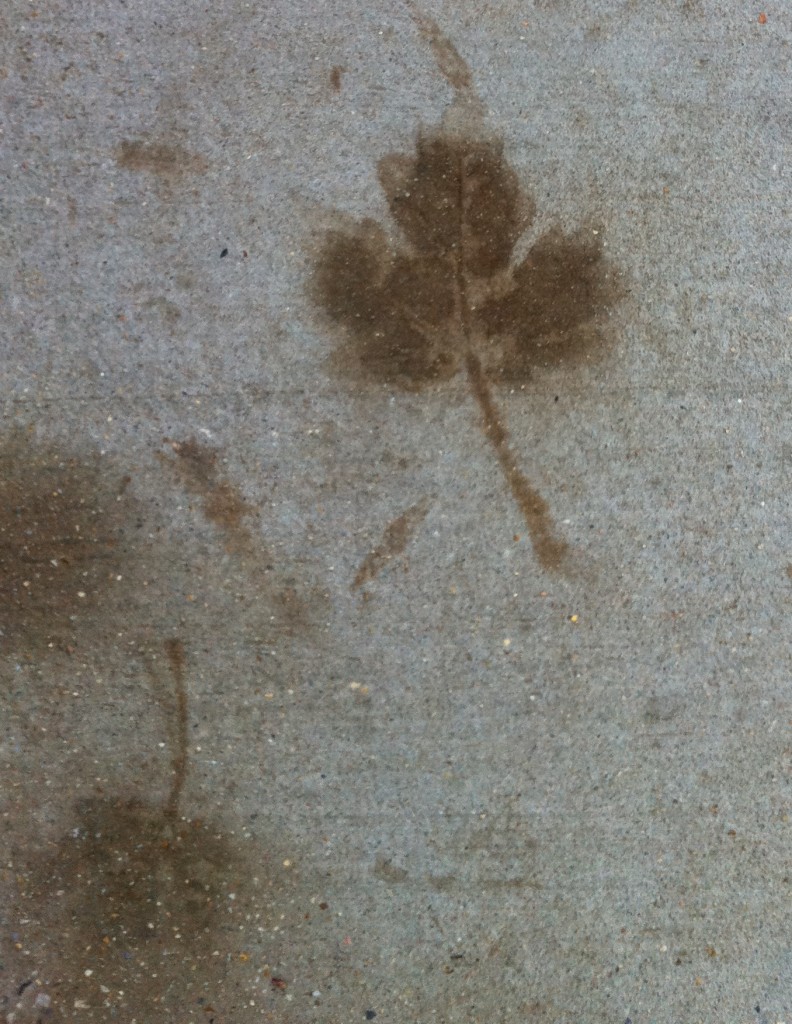 .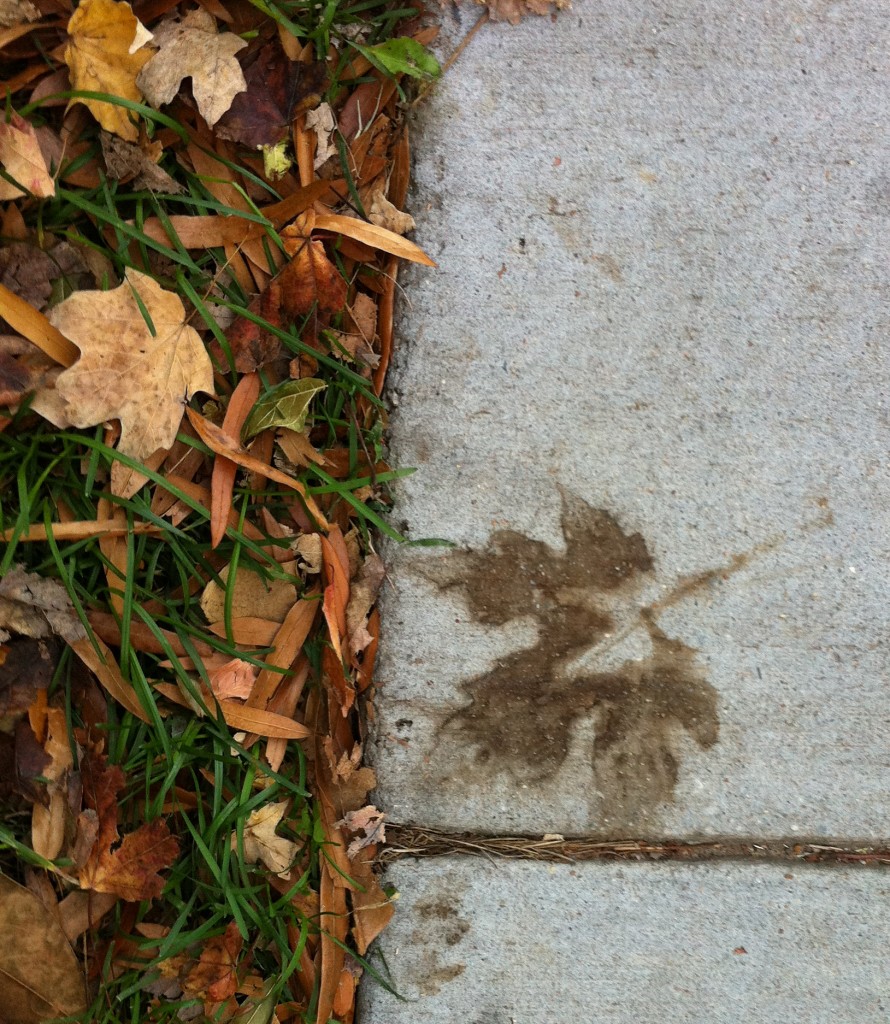 .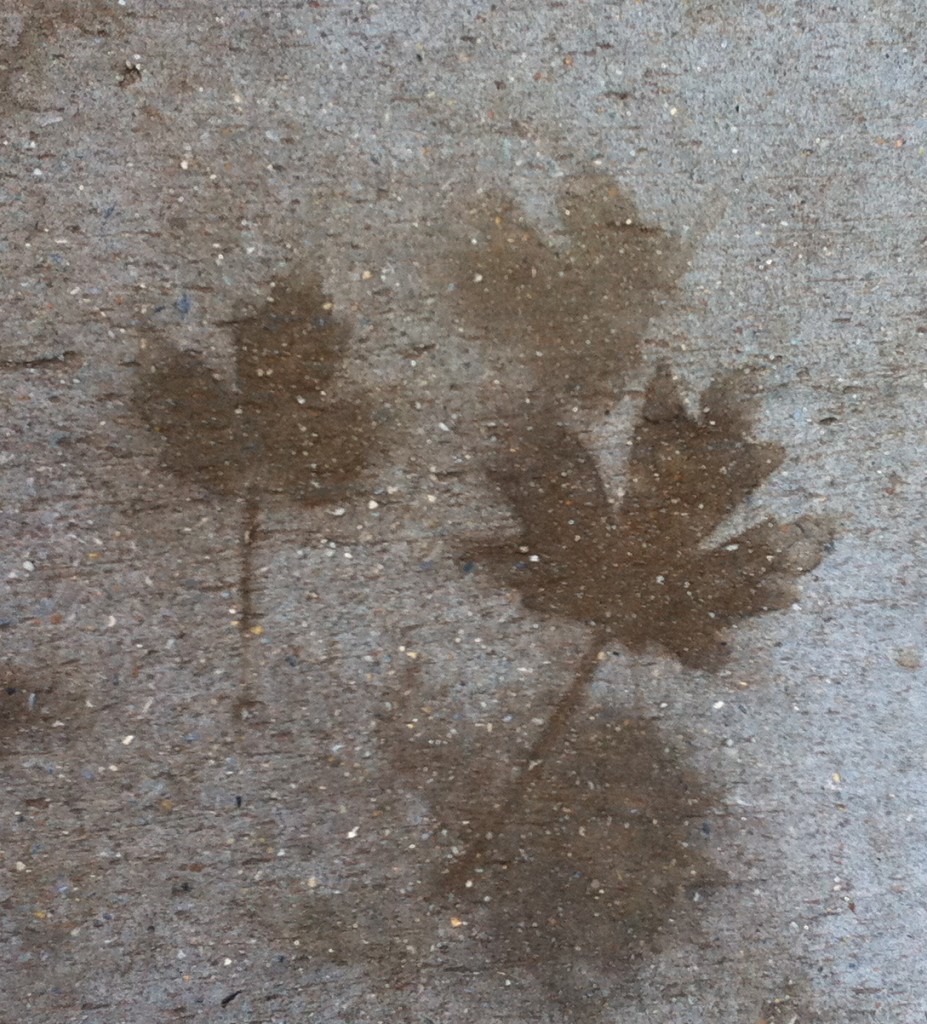 .
These impressions are images of passage, signs of dissolution befitting autumn.
.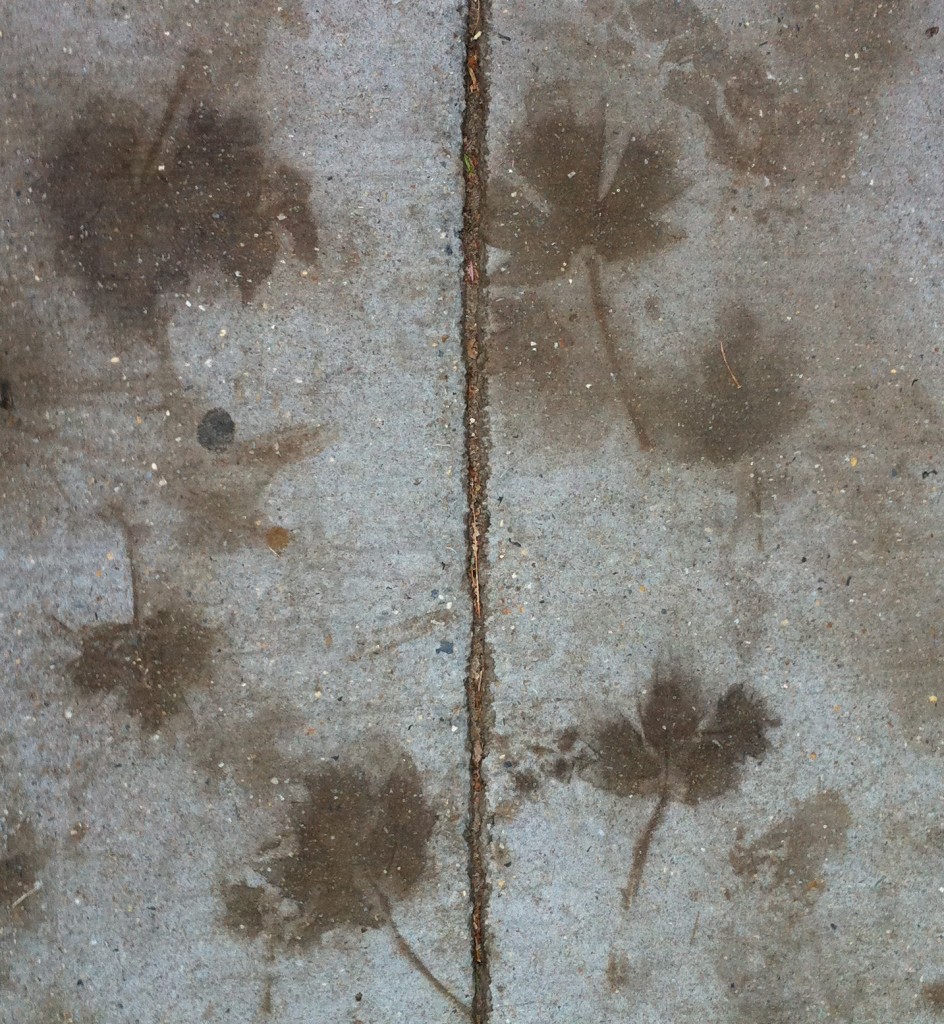 .
Two other bloggers who've been captivated by this phenomenon report their reactions here and here. An alternative version of my post is found here.
.
Tags: autumn, cement, concrete, leaf, leaves, maple, sidewalk, Sonnet 73, Sonnet LXXIII, tannic acid