Yesterday, the snowpack was in retreat, revealing hidden activity in the front gardens on my block.
.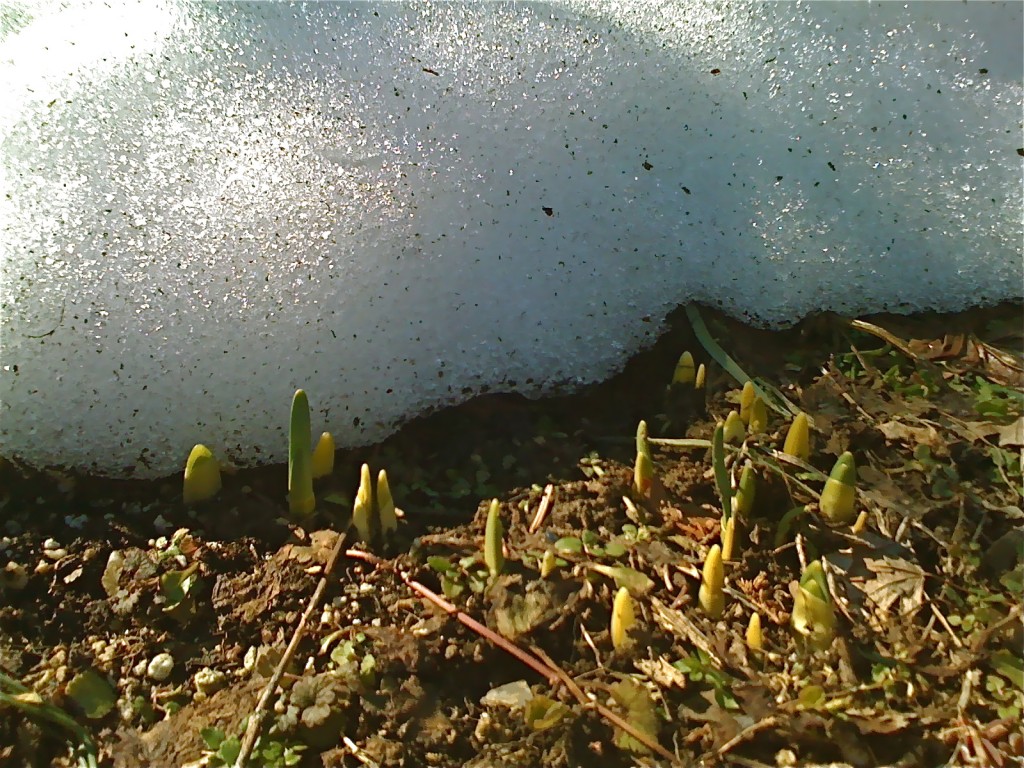 .
In one of his poems e.e. cummings mocks the inventor who builds "an instrument to measure spring with." His description of the inventor — "some oneyed son for a bitch"– brings to mind a camera.
Hands off my camera, e.e.