.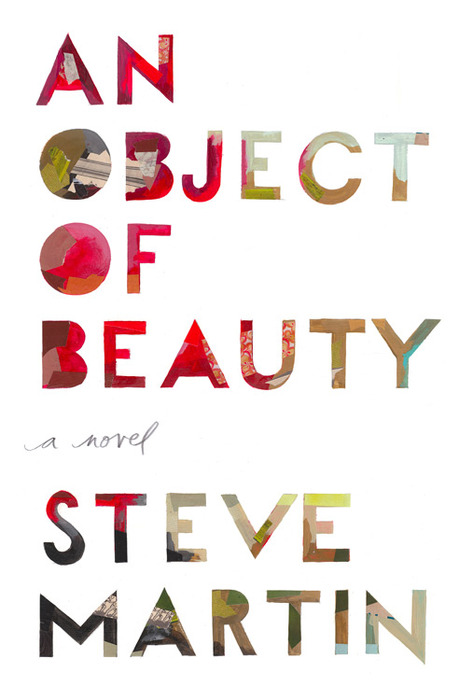 .
Many readers are going to enjoy this rich, wise and entertaining novel, especially those of you who happen to be:
Part of the art world. "An Object of Beauty" is a closely-observed story that traces the rise and fall of a young business woman in New York City, from 1993 to 2009. It is set in a corner of the commercial arena that traffics in works of fine art. If you work or play in the world of artists, art dealers, gallery owners, auction houses and their supporting enterprises; or if you are simply a curious outsider interested in what Martin calls "this insular collective" — then "An Object of Beauty" is sure to please. During the course of a well-constructed tale, Martin holds a mirror up to the art community's denizens and their transgressions. If this is unfamiliar territory, you'll want to be in "learning mode" as Martin (himself an experienced buyer, seller, and lover of art) pauses the narrative from time to time to deliver a mini art history lesson next to an illustration of a painting or sculpture (there are 22 in all) important to the developing plot. On a practical note, he also offers tips on how to negotiate your way through this strange jungle. Martin names names and reveals prices (throughout the novel there is a Balzac-like focus on the prices of everything).
Collectors. Although the reader's attention is on the wily plots of the young careerist Lacey Yeager, and secondarily on the fate of her friend Daniel (an art critic and the story's narrator), the author also populates the book with a parade of minor characters who suffer from the collecting disease. They occupy a spectrum from the savvy and methodical to the passionate, obsessive, and borderline insane. Martin displays a psychologist's skill in exposing the emotional sources of their never-ending longing. If you are, or if you know, a capital-"c" Collector (of coins, dolls, baseball cards, whatever), you will likely find these sketches funny and right on the money.
Fans of Mr. Martin. We know Steve Martin can be a consummate happy clown, and part of the marketing campaign for this novel will (misleadingly) associate the book with his antic, feel-good, sweetness-and-light side. But Martin is more than that, as true fans and readers of his two novellas (Shopgirl and The Pleasure of My Company) know. And we value and trust his serious interests. Yes, there is wit in the new novel, and Martin's trademark wordplay and love of paradox ("it was easier to sell a painting that was not for sale"), but he wisely suppresses his protean comedic chops in furtherance of the story. Fans of the author will appreciate that "An Object of Beauty" is a serious novel.
In telling a tale of misplaced values and money run amuck, in a world where relationships are polluted by greed and dishonesty, what comes through is Martin's essential modesty. He avoids making definitive statements. While he may wax philosophical, especially on matters of aesthetics (his own seduction by the power of great art is evident), he makes no grand pronouncements. Instead, there is simply a keen-eyed view of human failings and, sadder still, a sober acceptance of the rarity of love. Martin is a quiet moralist.