.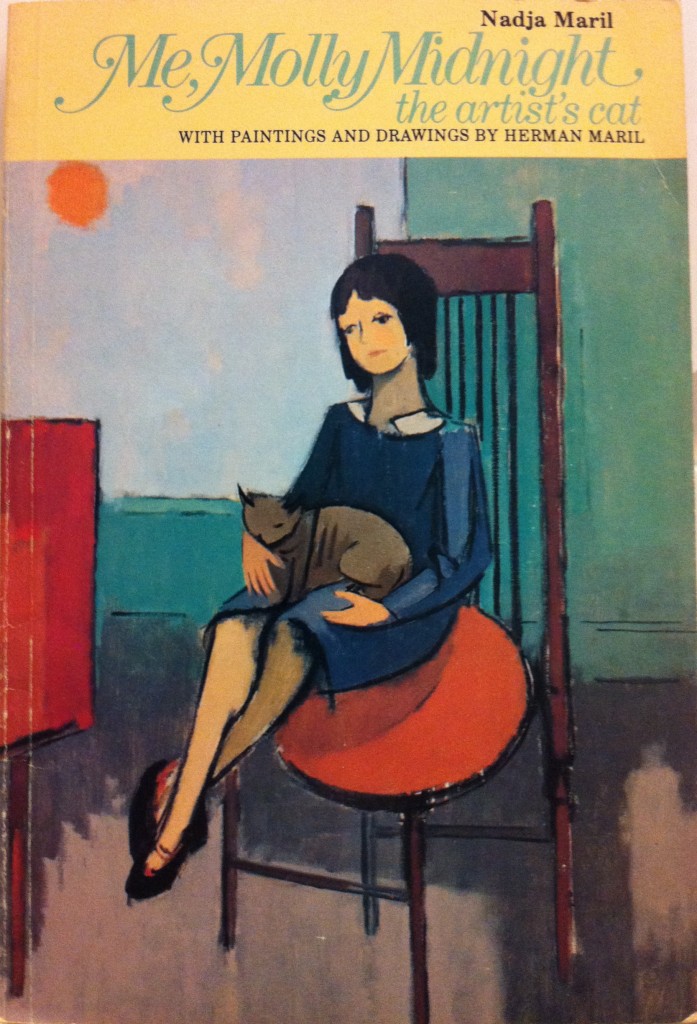 .
Like a heroine in a classic English novel who rises from lowly station to final prosperity, Molly Midnight, the feline star of Nadja Maril's children's book (published in 1977 and still in print), uses her wits and wiles to fulfill her destiny. Tracking her progress is as much fun (in miniature form of course) as following the exploits of her possible namesake, Moll Flanders.
Molly's destiny is to serve as an artist's model, and in that role she finds lasting stature. But more importantly, she achieves for herself "the same kind of peace and contentment" she sees each day on the face of her painter-protector, as he diligently works in his studio. Not a bad lesson for young listeners and readers.
The book is illustrated with reproductions of 11 paintings by the author's father, Herman Maril. Created over the period from 1962 to 1976, the pictures are a mini-exhibition of this gentle modernist and master of color. He also made four charming new drawings especially for this book.
.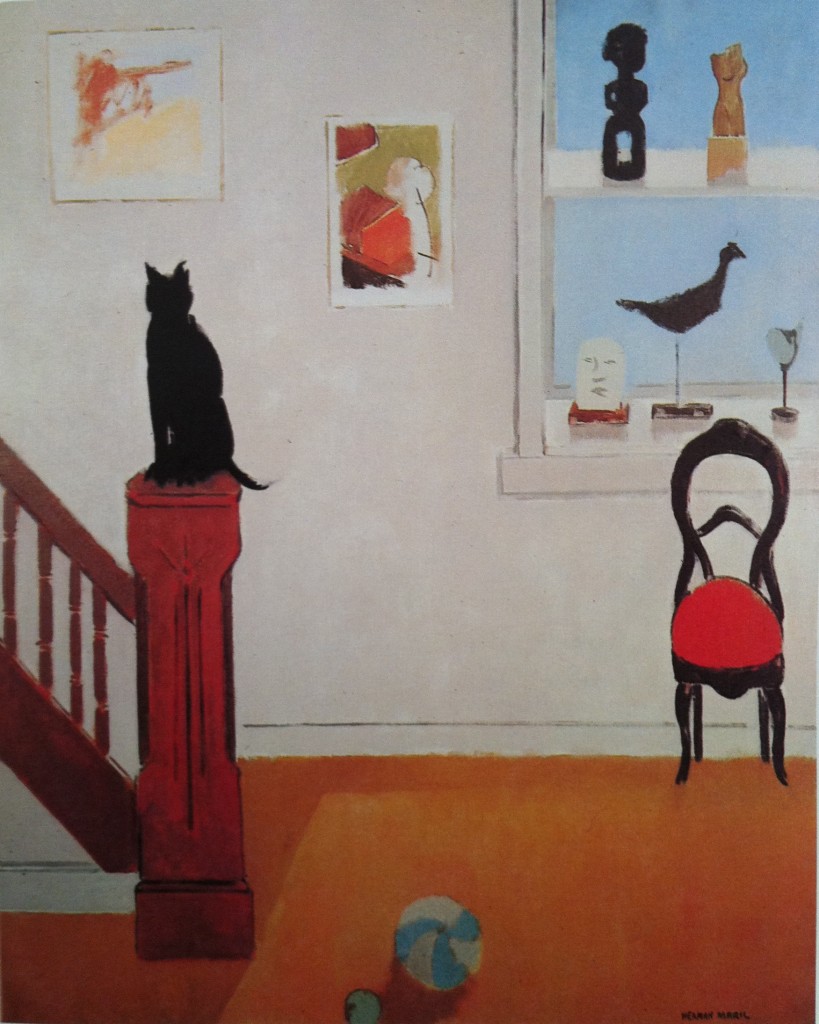 .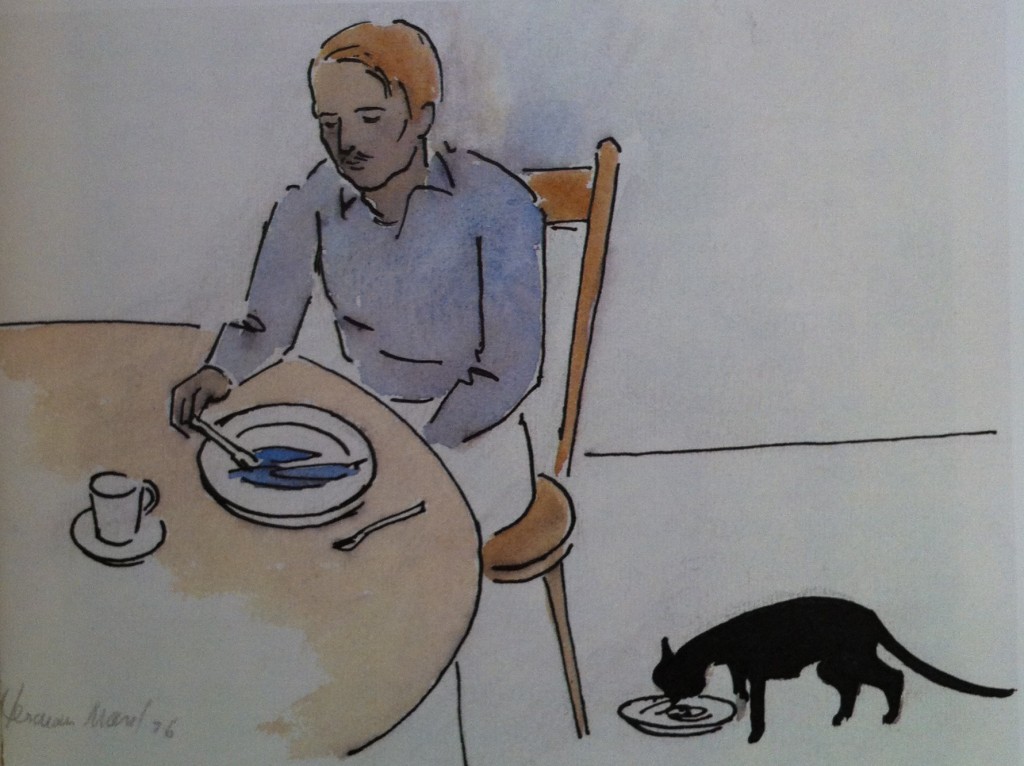 .
I own a small painting by Maril titled "Circus Horse" (gouache on light blue tinted paper, 1940). It pre-dates the paintings illustrated in "Me, Molly Midnight" by several decades, but is a good example of how brilliantly Maril could apply his fluid style to create a captivating picture of an animal.
.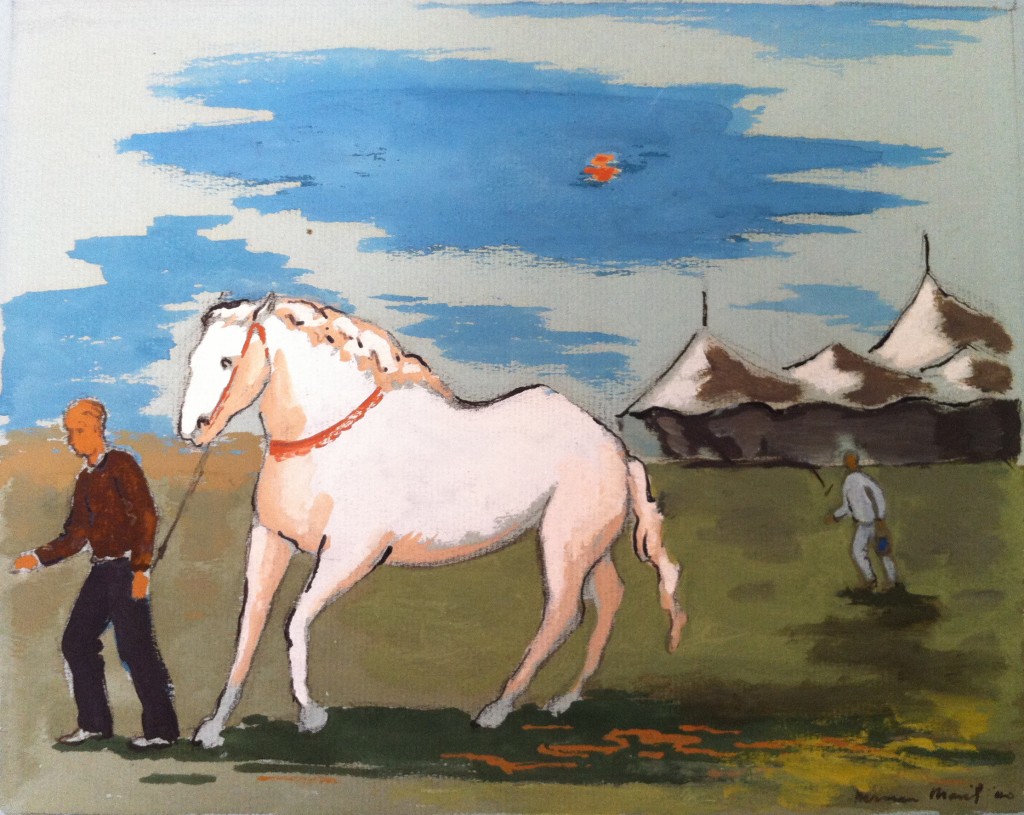 .
A master of seascapes, landscapes and still-life works, Maril is an American artist who deserves to be better known. Currently on view at The Walters Art Museum in Baltimore (until August 30, 2011) is an exhibition of 40 of his works.
.