Archive for January, 2014
Sunday, January 19th, 2014
.
Well worth a read is a piece by Holland Cotter in the New York Times entitled "Lost in the Gallery-Industrial Complex."
The "art industry" is the term Cotter uses to describe "the nexus of high-price galleries, auction houses and collectors who control an art market renowned for its funny-money practices." The art world, in his view, "basically functions as a labor source, supplying the industry with product, services and exotic color." The article is illustrated with a number of photos. Among them is a photo of the scene at Christie's during the November auction of Francis Bacon's "Three Studies of Lucian Freud" which sold for $142.8 million (Christie's Images, via Associated Press):
.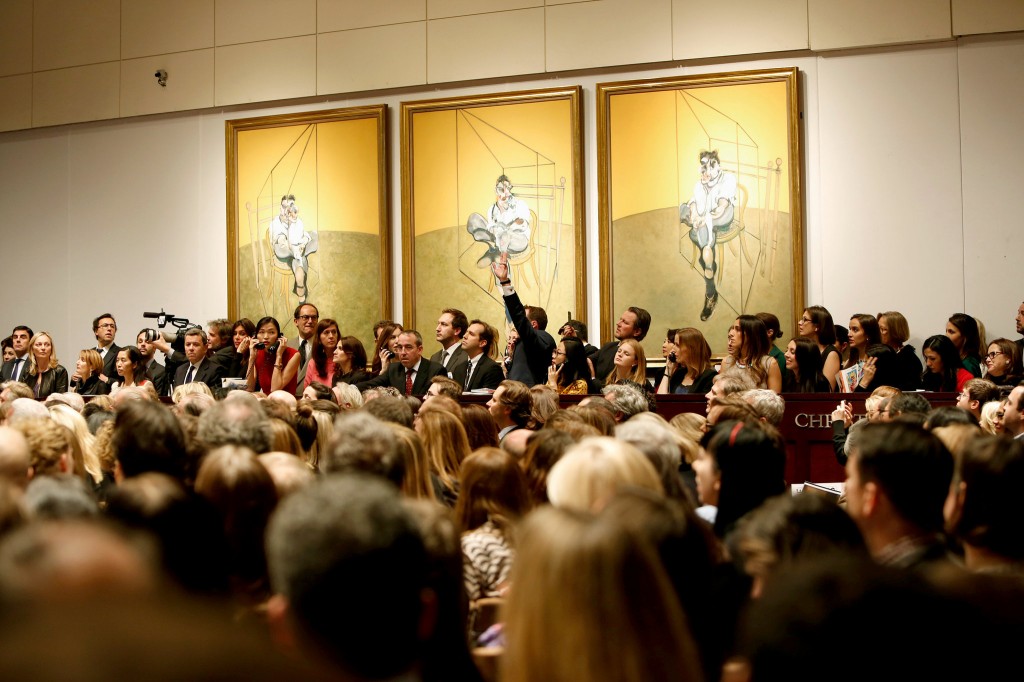 .
That the art industry provides support to a global ruling class is a reality Hollywood is happy to buy into. To illustrate this phenomenon, consider next month's theatrical release of a re-make of Paul Verhoeven's memorable "RoboCop" (1987). The website for the new version describes its plot:
"In RoboCop, the year is 2028 and multinational conglomerate OmniCorp is at the center of robot technology. Overseas, their drones have been used by the military for years—and it's meant billions for OmniCorp's bottom line. Now OmniCorp wants to bring their controversial technology to the home front. […] OmniCorp sees their chance for a part-man, part-robot police officer. OmniCorp envisions a RoboCop in every city and even more billions for their shareholders."
And so it is no surprise that, in two trailers for the film, we see Omnicorp's headquarters to be the natural owner of trophy art work:
.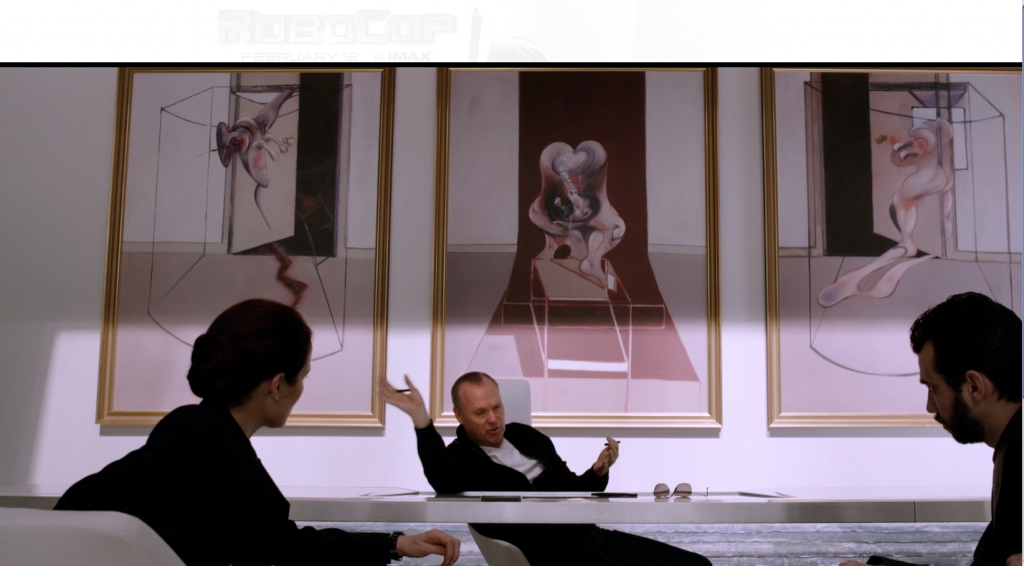 .
Tags:Francis Bacon, Holland Cotter, Lucien Freud, Paul Verhoeven, RoboCop, RoboCop 1987, RoboCop 2014
Posted in Art, Authors, Culture, Photos, Politics, Pop culture | No Comments »