.
While looking through some old photos this morning, one snapshot from June, 2008, of my golden retriever Jesse, made me pause and reminisce. The location was the Calvert Cliffs formation on the western shore of Chesapeake Bay. Jesse had climbed up into the debris of a fallen section of the cliff, and I snapped him when he worked his way around to this position:
.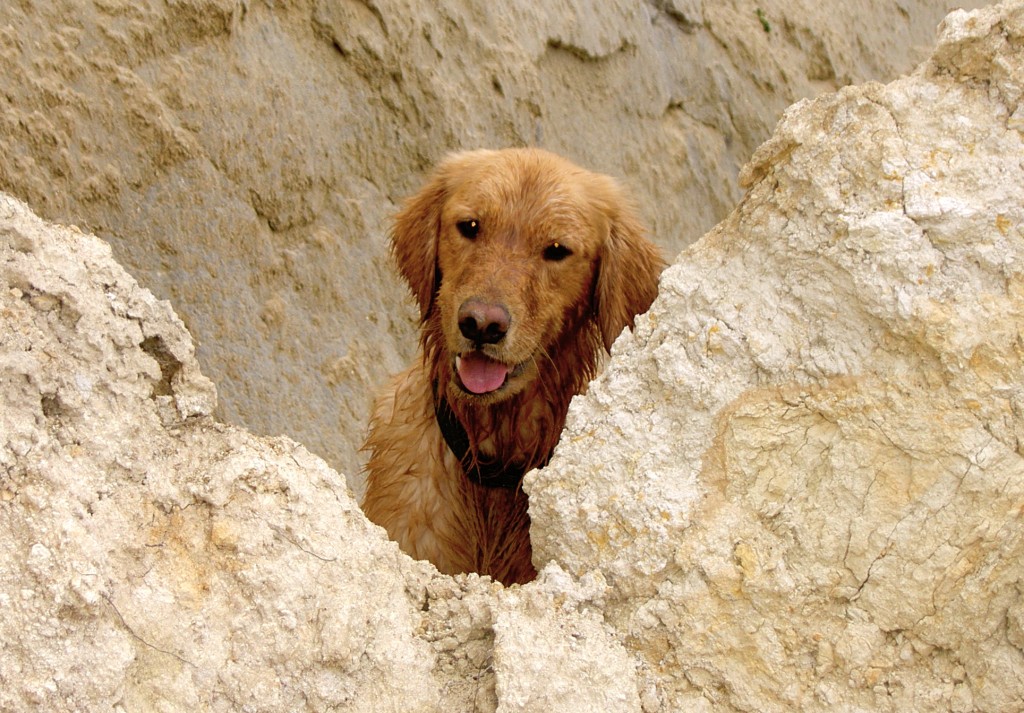 .
It looks like Jesse wanted to reenact a scene from Star Wars — the scene on the planet Tatooine when the Tusken Raiders (less formally referred to as Sand People) make their scary appearance:
.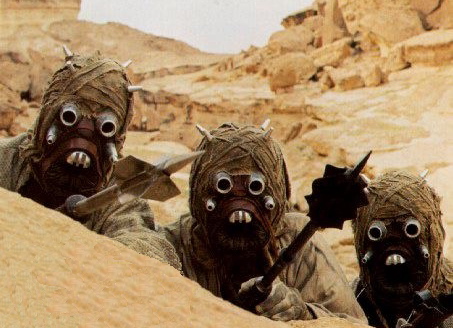 .
Jesse found a similar protective position, and he even managed to emit a low-voltage eerie glow from his otherwise dark eyes, just like the yellow-eyed Jawas below.
.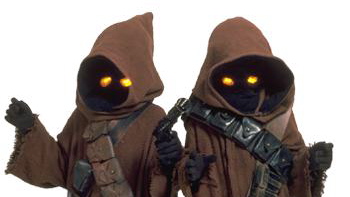 .
But as for creating just as threatening a look as those two native species of Tatooine? Bah! Earth-bound Jesse totally fails it.