.
The signature style of American portraitist Chuck Close is unmistakable. Its basis is a grid, usually of squares filled with colors that from a distance blend to recreate the original photograph of the subject.
Recently, when editing photos on my iPad, an apparent malfunction occurred in the crop and save function, causing a few pictures to be transformed into fuzzy, gridded structures. I see them as accidental Closes.
Below is an actual piece by Close ("Emma," woodcut, 2002) whose tilted "grid" is made up of diamonds, rectangles and L-shapes; followed by one of my iPad-restructured photos, this one of Hillary Clinton.
.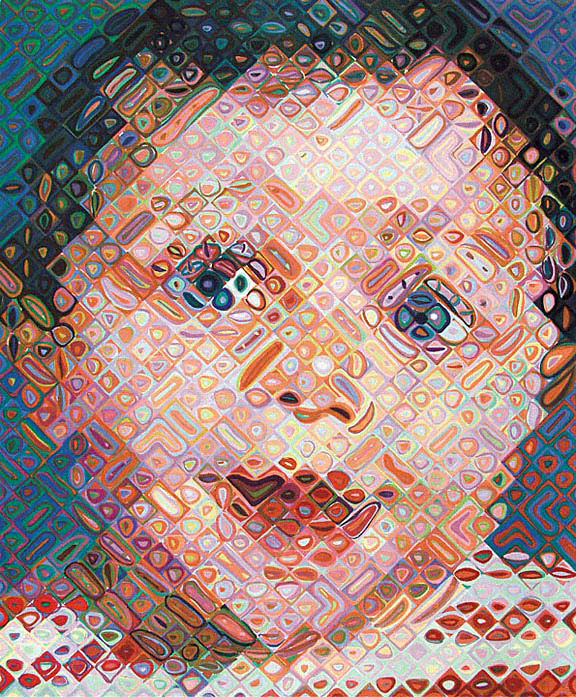 .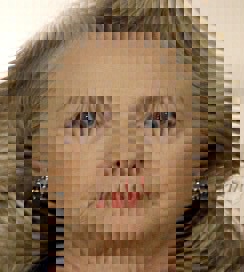 .
Here's another Close ("Alex II," oil on canvas, 1989) followed by an iPad-transformed photo of Paul Ryan from the 2012 Vice Presidential debate:
.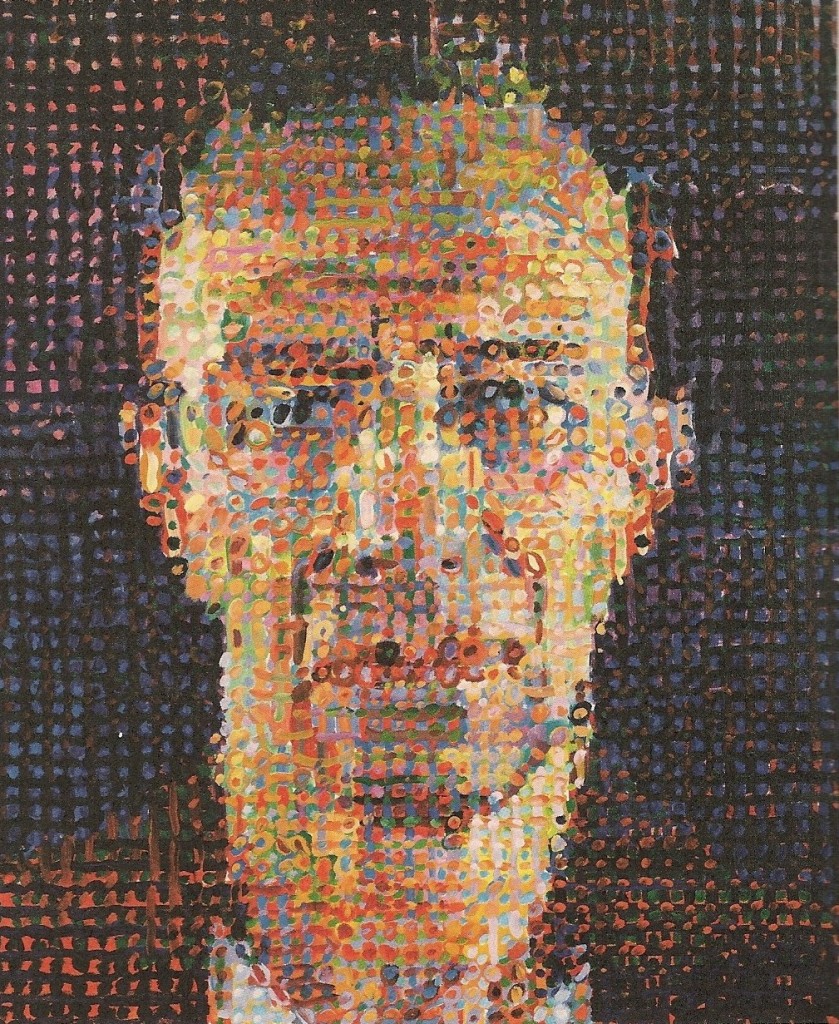 .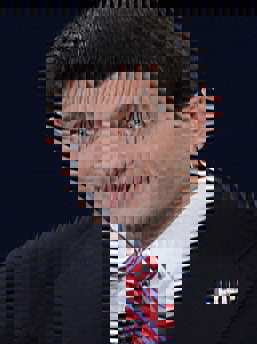 .