.
"Separated at Birth?" — that's the name of a diversion Wikipedia describes (in typical dead-pan fashion) as "a light-hearted media device for pointing out people who are unrelated but bear a notable facial resemblance, implying that they are twins who were separated soon after being born and presumably adopted by separate families." (Whew!)  This usually involves celebrities.
For a previous post on the subject, see here.
I'm thinking we should expand participation in the play. Maybe invite inanimate objects?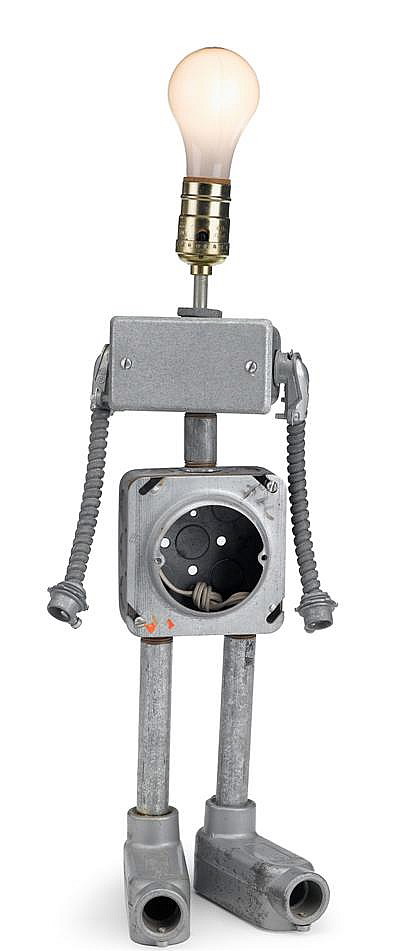 .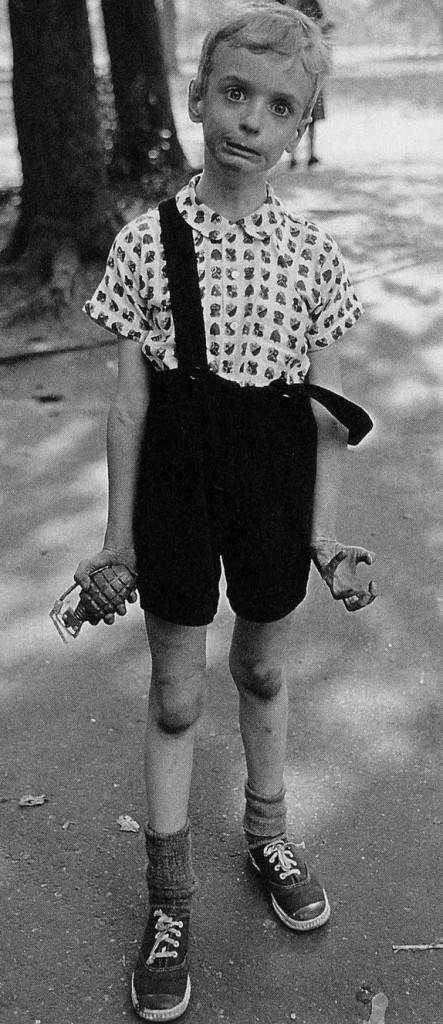 .
1. Nam June Paik, Robot (1990), Multiple (edition of 91) assembled from light bulb, electric and plumbing parts, 20 1/2 x 7 x 5 in.
2. Diane Arbus, Child with a toy hand grenade in Central Park, N.Y.C. (1962), Copyright the Estate of Diane Arbus.
NOTE: The Robot sculpture appears at a Freeman's Auctioneers sale, November 3, 2013, as Lot 166. The catalog includes an alert. "*Note that the bulb is not original. We have been advised by the estate of the artist to replace with any small, low wattage bulb."
I'm imagining a conversation between two persons sitting in the audience the day of the auction when Nam June Paik's Robot comes up for bidding:
"Is your robot as smart as this one?"
"Nah, mine's a dim bulb too."
.