.
I saw an urban dog walker outside my office last week slowly leading a labrador retriever down the sidewalk and I wondered why the dog wasn't wearing booties on all four legs.
Did the person who dressed him believe only rear legs qualify as "legs" deserving to be shod? Was this the lab's preference?
Whatever.
I'm just happy to use the use the word "shod" in a sentence.
.
.
The same day I spotted in Washington's Metro Center a banner ostensibly touting Verizon services but freakily conveying an upsetting notion: belief is the enemy of sleep.
.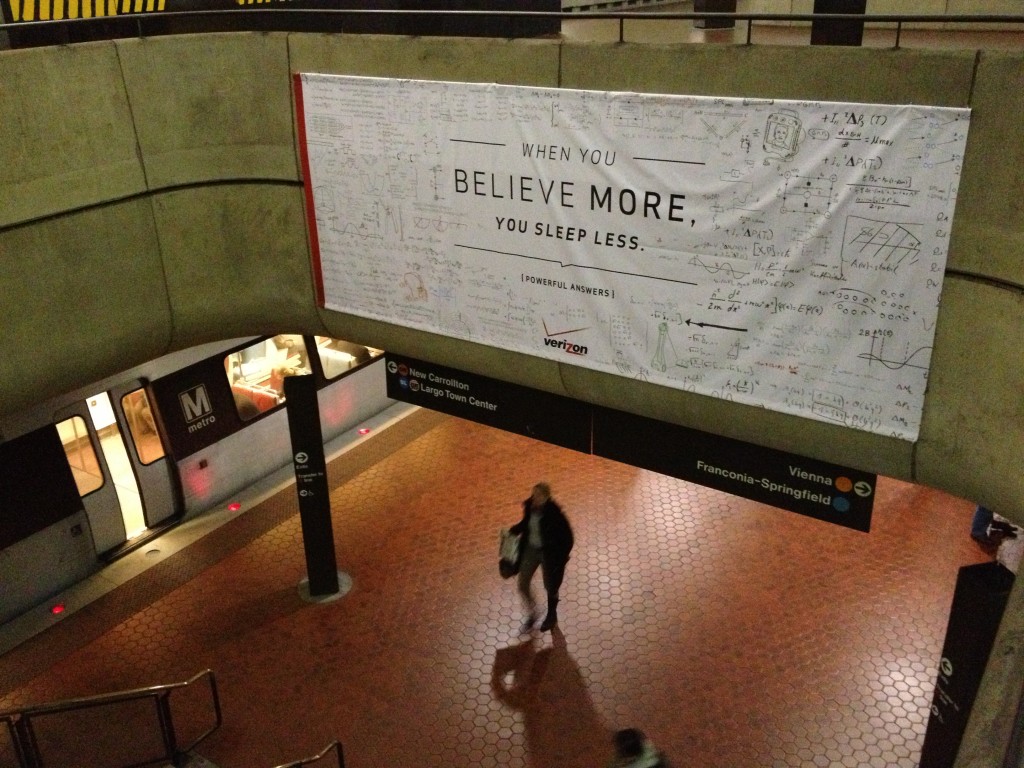 .