During the height of the solar eclipse this afternoon in Washington, DC, when the moon occluded 82% of the sun's disc, a neighbor pointed out to me how strangely the sun's remaining light was filtering through the foliage of the large Japanese maple tree in my front yard. Openings in the tree canopy were operating as pinhole projectors. The sidewalk became a canvas for dozens of elusive, feather-like crescent shapes. You sensed this was a strange visitation, one that would prove to be ephemeral.
(Click on photo to enlarge its details.)
.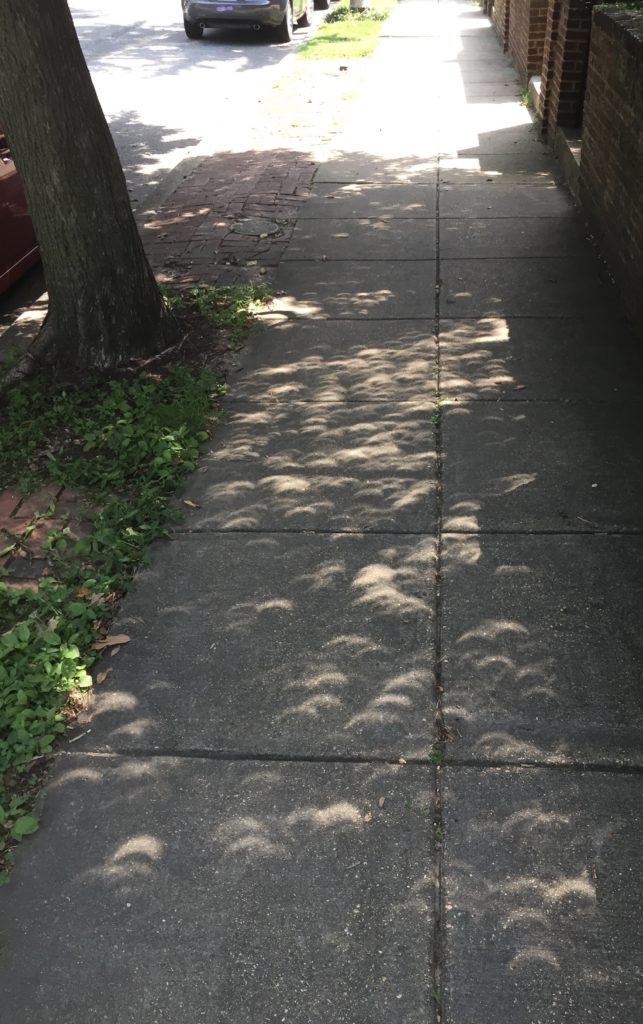 .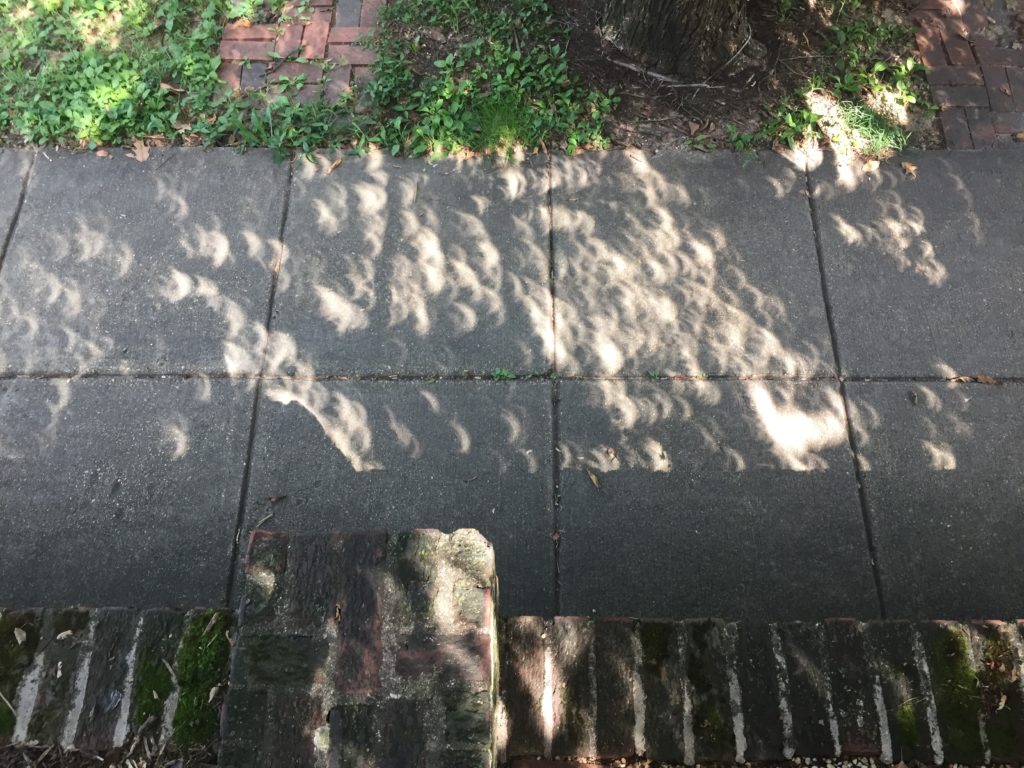 .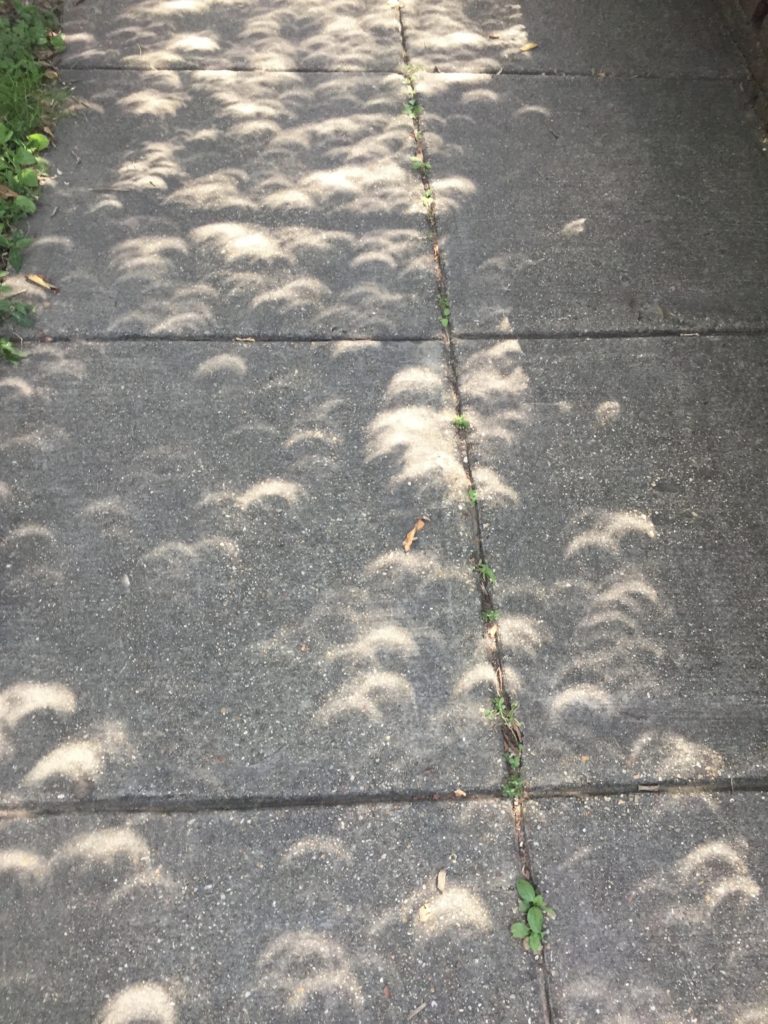 .
This final photograph, taken after the eclipse had passed and after a brief rain shower, shows the normal appearance of sun on the same sidewalk.
.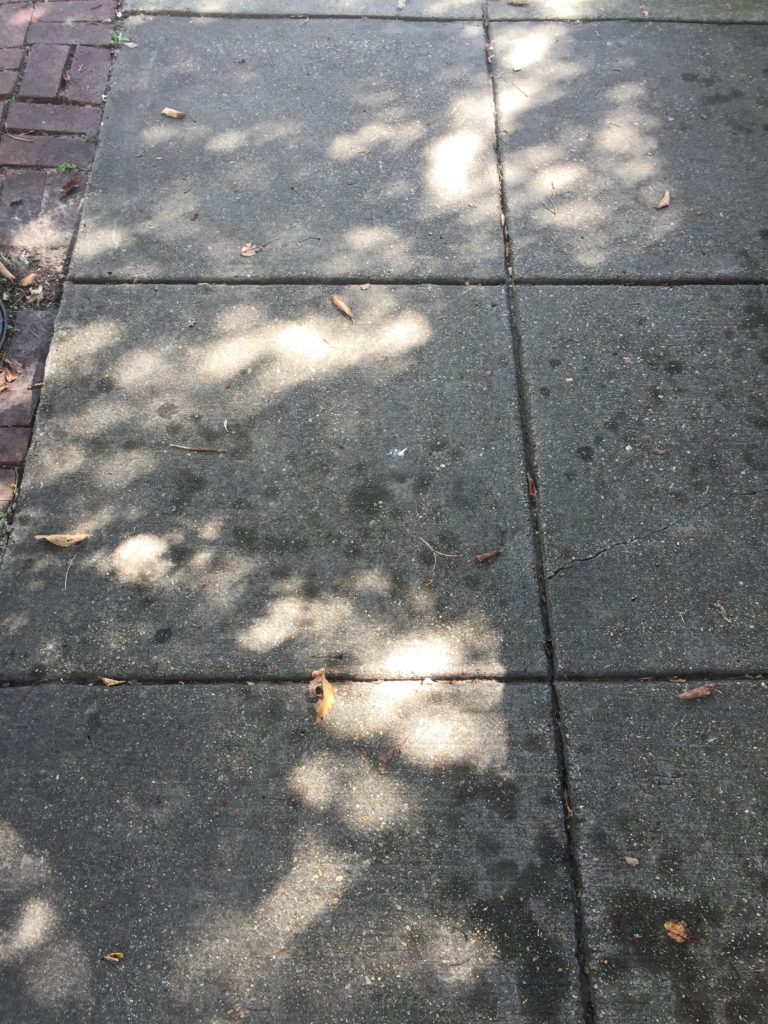 .
A friend informed me that Billy Ray Cyrus posted on Twitter his photo of the same phenomenon.