.
On Thursday of this week The New York TImes reported that the Metropolitan Museum of Art has decided, after 42 years, to stop issuing to each museum visitor one of its signature admission buttons. The colorful metal tags are being abandoned in favor of adhesive paper stickers. Cost is the reason.
The writers of the Times article anticipated my reaction: "In an era in which physical objects seem to be rapidly dematerializing into the digital, the loss of a durable little chunk of the Met will undoubtedly be missed."
This sad news prompted me to dig out of my desk drawer some of the tags I've saved over the years.
.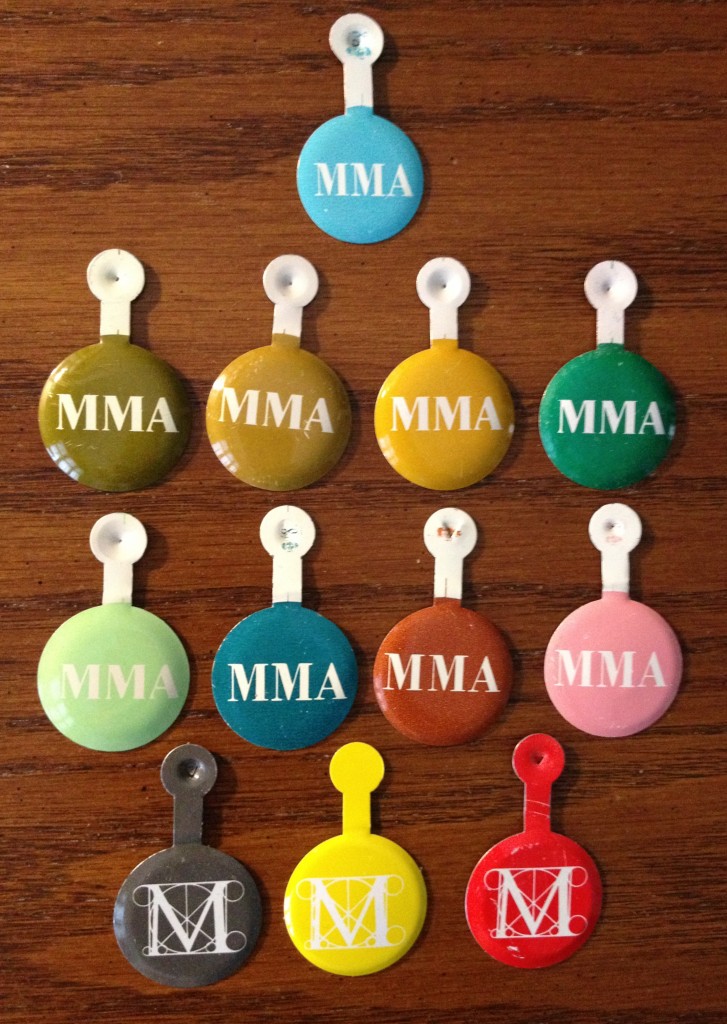 .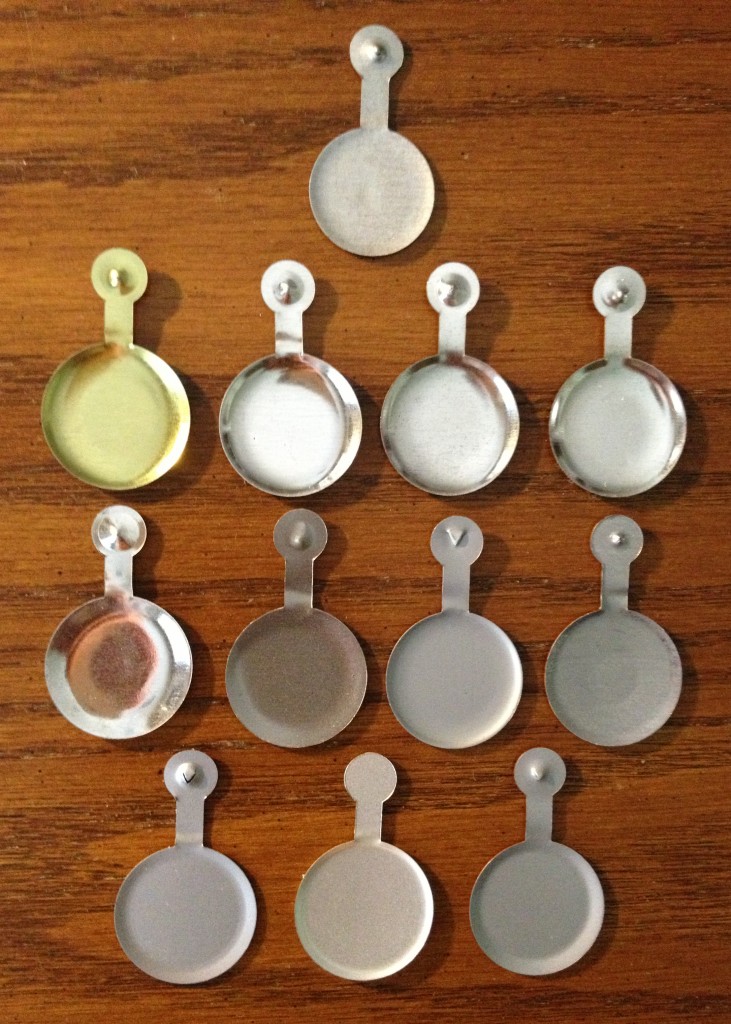 .
For many, these are mementos to be saved and cherished. For a few, these objects will continue to form the basis for a collector's hobby.  As is true when collecting objects — coins and stamps are prime examples — each individual Met badge, once acquired, becomes a piece of a larger puzzle — a puzzle whose solution leads the collector into history, technology, and design evolution. The matter of design includes material, shape, size, color, and image. The questions are endless. Just take a look at the photos of the front and back — no, let's call them recto and verso — and ideas will pop into your head.  Why, for example, was it decided to extend the color of the disk to the stem of the current (final) design, the one featuring an "M"?  Why does the depth of the "frying pan" differ from tag to tag?
Even among my collection of a mere dozen pieces there are so many variants! I suspect among the millions of Met tags manufactured, there are many accidental variants as well — "errors" that tantalize the collector with the most coveted of attributes: rarity. Note in the second photo how the metal generally is a tin or steel gray color, except for one instance of a brass-like finish. How rare is that issuance? Even more exciting is the middle tag in the bottom row. Its unpierced stem meant this was a flawed badge, sure to fall off of the visitor's lapel. How many of these are out there? Do I own the "Inverted Jenny" of Met badges?
Hundreds of folks have commented on the Times article, most of them nostalgically. But one of them — Alan Wright (NJ) — offers a warning aimed straight at me:
"The only thing more wasteful than those stupid metal pins is any time spent researching, writing, reading, and commenting on them."
.