Over the days ahead I want to post a handful of photographs from 2017 I'm especially happy with.
This first one was taken on the afternoon of January 6, 2017, at the Phillips Collection in Washington, DC, during the exhibition, "People on the Move: Beauty and Struggle in Jacob Lawrence's Migration Series"
.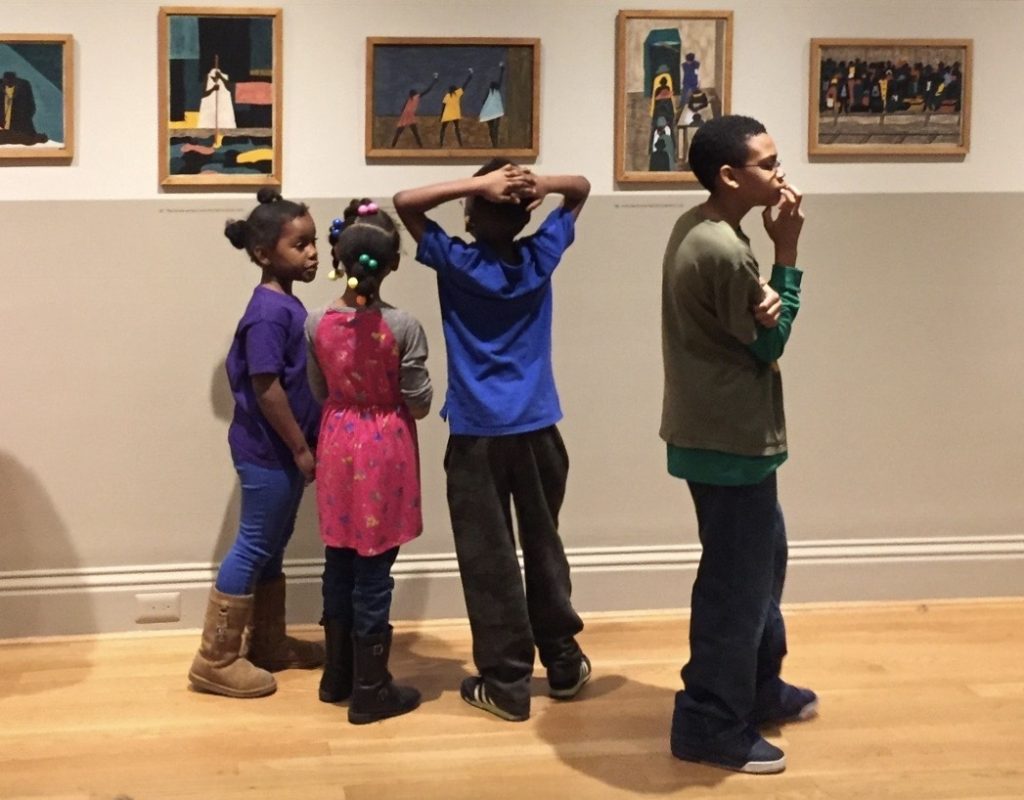 .
The central painting on the wall, in front of which a trio of kids have stopped to look and discuss, is Panel no. 58 out of a total of 60 panels in the complete Migration Series. Lawrence's caption to it is: "In the North the African American had more educational opportunities."
.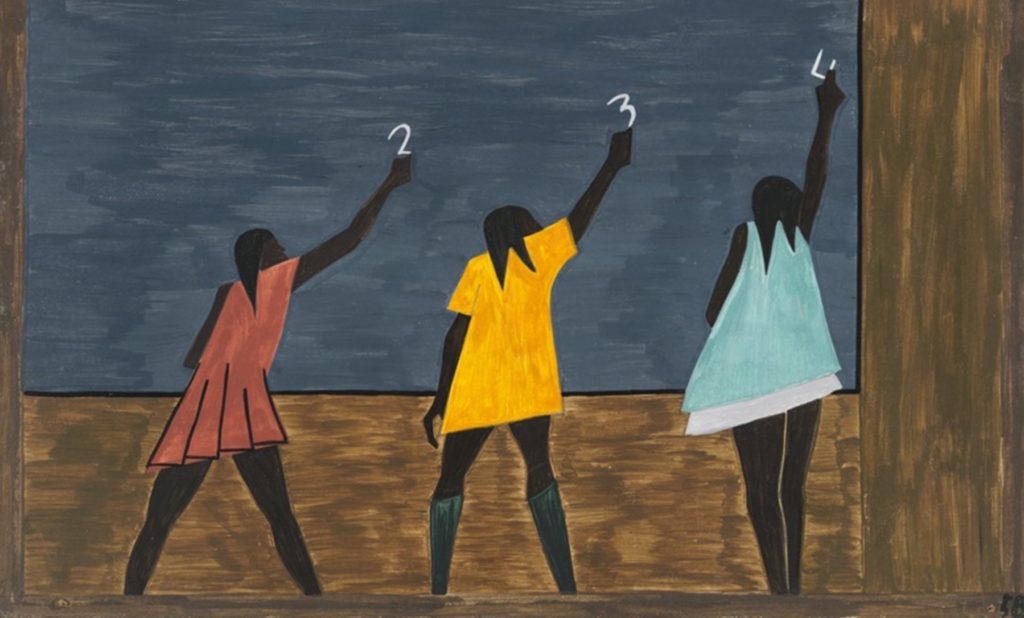 Jacob Lawrence, Migration Series, Panel no. 58, 1940-41. Casein tempera on hardboard, 12 x 18 in. The Museum of Modern Art, New York, Gift of Mrs. David M. Levy
.