.
Early in Lin-Manuel Miranda's stage musical, Hamilton, the Schuyler Sisters — Angelica, Eliza … and Peggy — sing a rousing song of praise for Manhattan:
"[H]ow lucky we are to be alive right now! History is happening in Manhattan and we just happen to be in the greatest city in the world!"
Daring anyone to deny that theirs is the greatest city, over the course of their song one or two or all three of the sisters issue a challenge. It is in the form of a simple direction, repeated a total of 16 times:
"Look around!"
Today that remains good advice if you want to experience New York City in all of its fullness. But if you visit, keep in mind something the converging pedestrians below forgot:
Looking around also means looking up.
.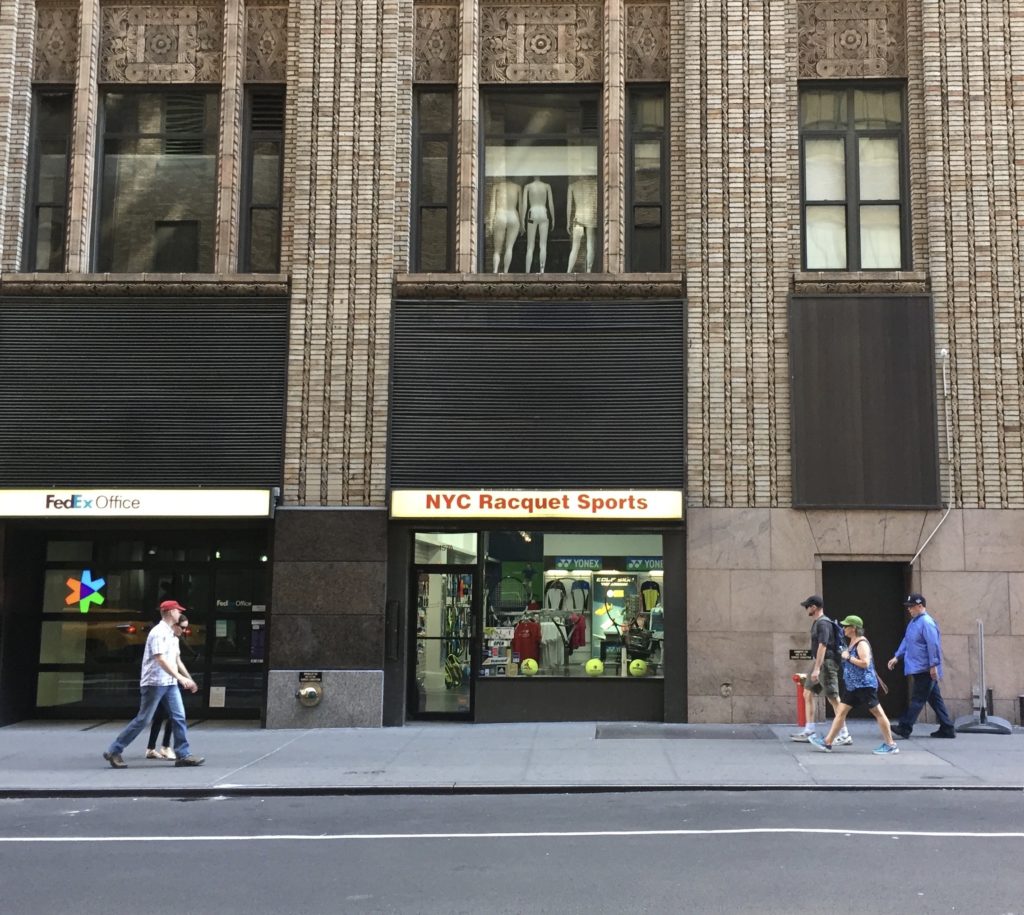 New York City, 157 W. 35th St., September 23, 2017 at 11:45:33 AM
.