.
The best of Edward Hopper's art never seems dated. While details in each of his paintings and works on paper may disclose when and where it was created, the essence of what Hopper captured — a psychological and emotional truth — is timeless and everywhere. It's as if Hopper searched for persons and places and then used only poses, tableaux or scenes he knew were bound to recur. Whatever the source of his insight, his perspicacity in this regard is is why his work continues to speak to us today.
Hopper's insight extended not just to men and women, but to the physical environment as well.  The American man-made structures he was attracted to — especially those of the mutating city — remain in form and mood pretty much the same today.
If you seek evidence of this, there's an easy source at hand.
Call up Google Maps. In the search box enter the name of an American city of your choice. Zoom in to reveal enough of the city's oldest urban street grid to allow you to invoke the Street View function found in the lower right corner of your screen. Drag and drop the yellow little man icon down upon a street corner. Proceed to "walk" through the neighborhood with a Hopper-inspired intent and gaze.
In the homely example below, I chose to visit Pittsburgh and explore a transitioning residential block. I halted when I came upon a lonely house.
The same as I imagine Hopper did, though in a difference place and time.
.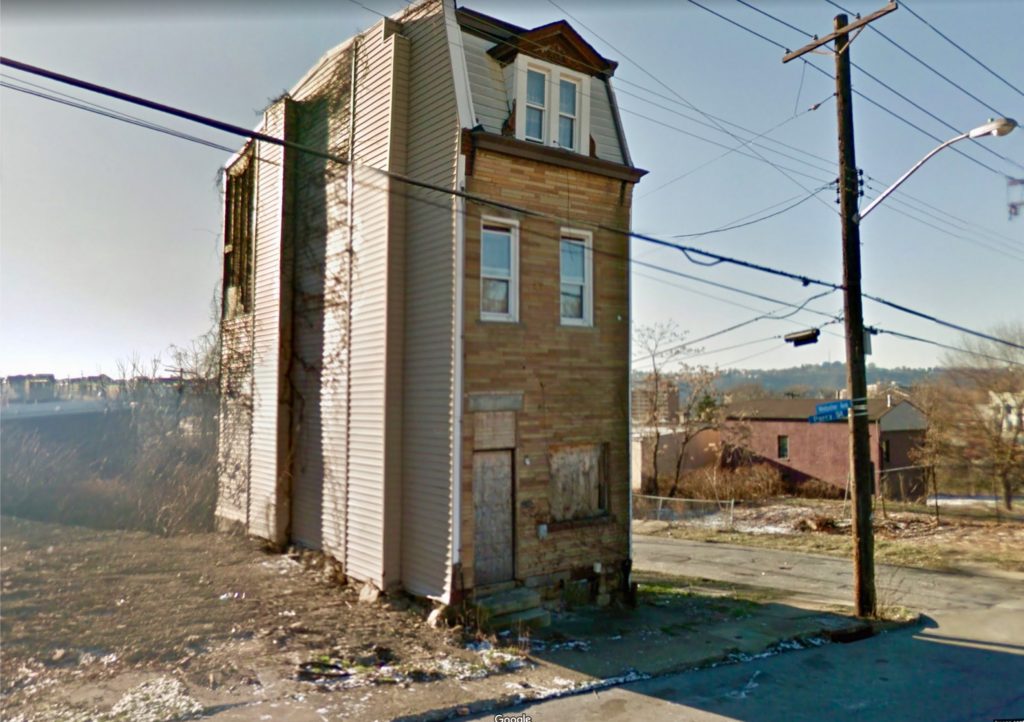 Abandoned House at Webster Ave. and Perry St., Pittsburgh, PA, Jan. 2016 (source: Google Street View)
.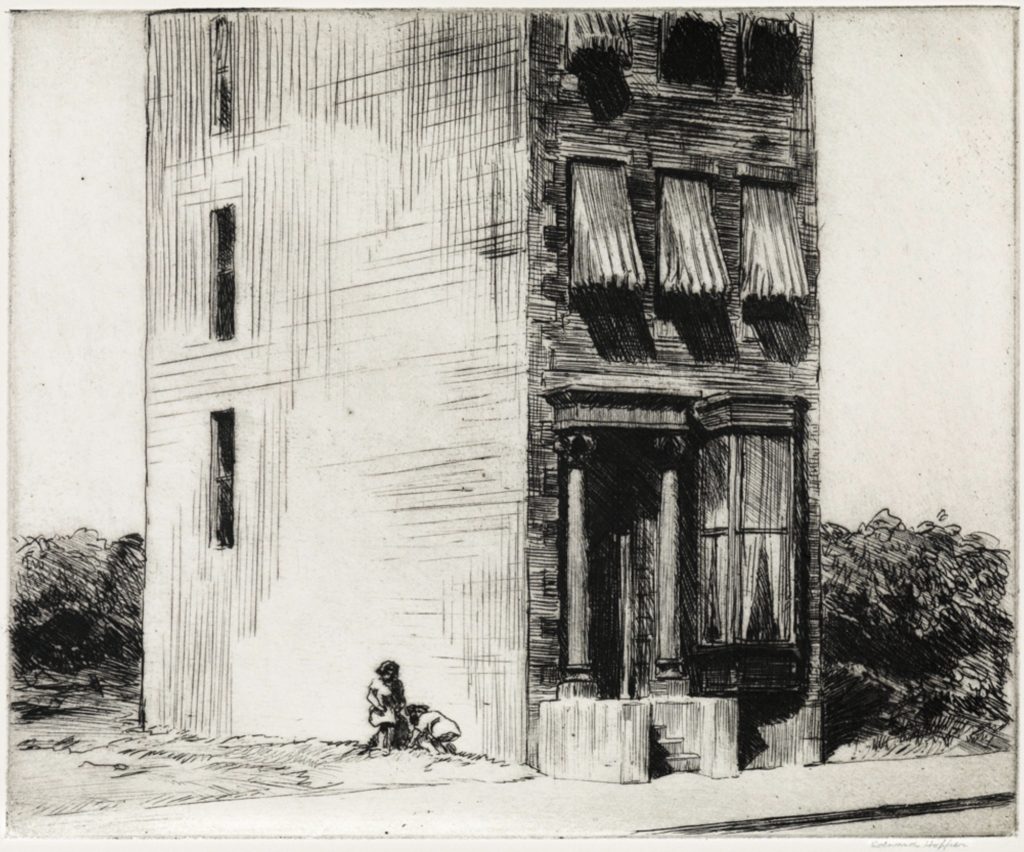 Edward Hopper, The Lonely House, 1923, etching, 8 x 10 inches
.
Tags: Edward Hopper, etching, Google maps, Hopper, Lonely House, Perry St., Pittsburgh, The Lonely House, Webster Ave.